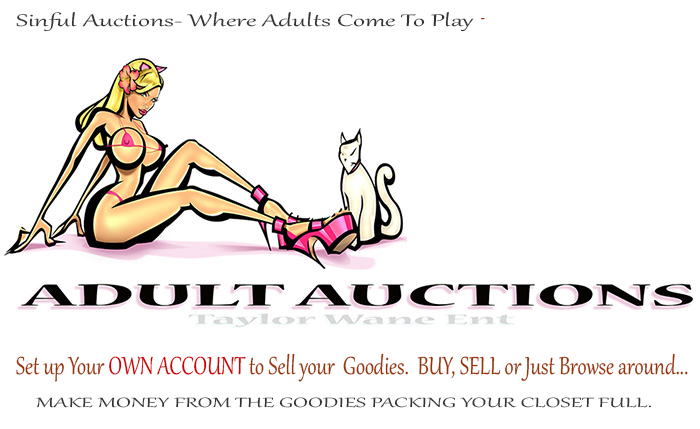 Welcome to Sinful Auctions,
We offer a selective range of Adult and Playful Auctions from
Top Adult models, Actresses, entertainers and Playmates.
All Items are Authentic items offered from the Models themselves.
Enjoy the site and have fun browsing my models sexy items.
Kisses and Spanks,
Sinful Auctions
Featured Listings
SINFUL AUCTIONS & Playmate Auctions are a Model run/owned auction pages.
For Information on setting up an account for MODELS/ACTRESSES and Entertainers.

Email me with questions. WEBMASTER; StarGazer69@me.com
-----------------------------------------------------
SEXY TALK RADIO.

'It's not just Sex, its an Education'..
SPICE RADIO-SIRIUS/XM 103.
Wed 9-11 pm pst.