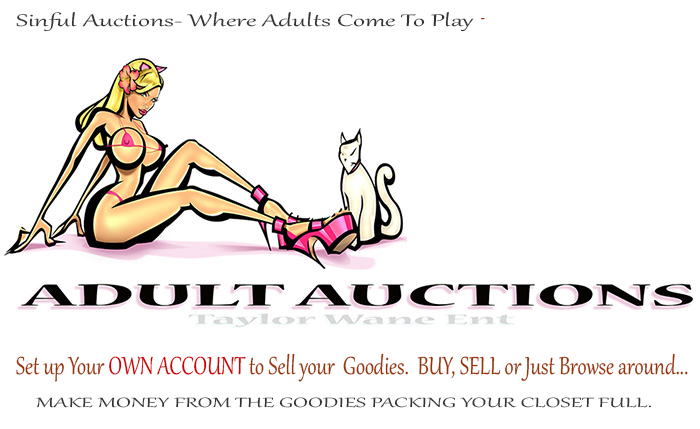 Welcome to Sinful Auctions,
You can find my personal items for sale, as well as custom autographed items.
All Items are Authentic items offered from the Models themselves.
Enjoy the site.
Kisses and Spanks,
Taylor Wane
Featured Listings
SINFUL AUCTIONS
For Information on setting up an account for MODELS/ACTRESSES and Entertainers.

Email me with questions. WEBMASTER; Brittwane@gmail.com
Mailing Address:
9903 Santa Monica Blvd. #4900
Beverly Hills, CA 90212
www.taylorwane.com
www.twitter.com/taylorwane69
www.onlyfans.com/taylorwane69
www.loyalfans.com/taylorwane
-----------------------------------------------------